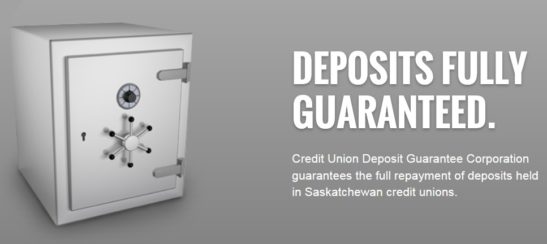 DEPOSIT GUARANTEE: A CORPORATION WITH A PROUD HISTORY
Established in 1953, Credit Union Deposit Guarantee Corporation guarantees the full repayment of deposits held in Saskatchewan credit unions. The Corporation was the first deposit guarantor in Canada and has successfully guaranteed deposits and regulated credit unions since it was established.
Did you know that all of your deposits are 100% GUARANTEED?
Chequing, savings, terms deposits (GICs), registered plans (RRSPs, RESPs), Canadian equivalent of foreign currency accounts AND interest earned on those deposits are all guaranteed. There is no limit to the size of deposits covered by the guarantee, whether it be $100 or $1,000,000 or even more!