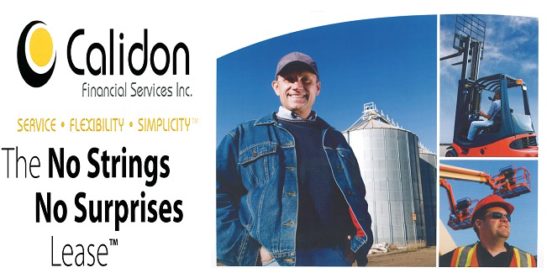 The No Strings No Surprises Lease Option
Sometimes surprises are fun. A not-fun surprise is finding out your lease ends today and not two months from now, like you thought. It's also not fun when you are quoted one price and charged something different. Don't worry.
With Calidon you pay exactly what they quoted you. You'll never be surprised by a hidden fee. And Calidon makes sure you know months ahead of time when your lease is coming to an end.
Calidon does a few things differently around here. Like their one year buy-out. Maybe you signed a multiple-year lease, but your business has changed. With Calidon you can buy out the equipment anytime after the first year, with no interest penalty on the rest of the term.
Calidon's Three Reasons to Lease
There are several good reasons to lease rather than buy. Here is Calidon's our top three:
 1. Tax benefits
Lease payments can be expensed rather than depreciated as a capital cost.
When you lease equipment the outstanding debt doesn't appear on your Balance Sheet so it doesn't affect the Debt to Equity ratio of your business.
2. Keep your cash in your pocket
Leasing means you don't touch your reserves of cash, or your credit line, so they'll be there when you need them for an emergency or an opportunity.
No deposit. Your first payment is applied to the balance when the lease Is signed, not like financing through a lender which could typically require a 25% down payment.
3. Transfer wealth to family members
When the lease ends the equipment can be purchased for 10% of the original value. Family members are welcome to take this purchase option.
If you are interested it finding out more about Calidon Equipment Leasing, please contact one of our lenders in either Lafleche or Glentworth today.