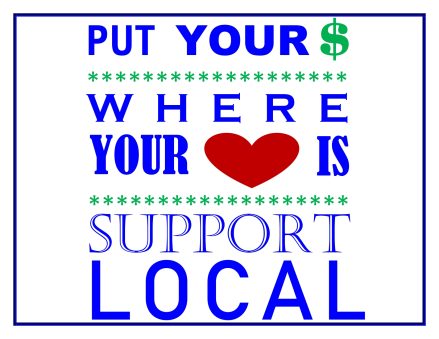 What does "Shop Local" mean to you? We've all heard it, and with the pandemic fresh in our minds, it's more important than ever before. To us, "Shop Local" means investing in your own community and your own future. It means that the many small businesses and non-profits that we are blessed to have will also be able to continue investing in our community. It means continued SUSTAINABILTY for our children and their children.
So, support those school fundraisers, small  businesses, home businesses, and local charities!
                 Make US your first call for all your financial needs!