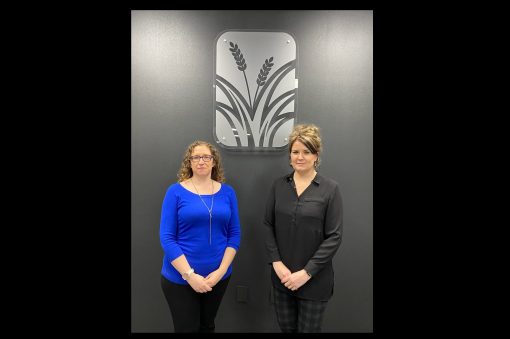 Jill Starke – 5 Years
Jill started working for Lafleche Credit Union in May 2016 as a Member Service Representative (3 days in Lafleche and 1 in Glentworth). Jill comes with 15 years of customer service experience which includes 9 years at the TD in Lafleche. She worked until the day the TD closed. We were very lucky to snap her up.
Lori McLean – 10 years
Lori joined the Lafleche Credit Union team in May of 2011 as the Lending Officer at the Glentworth Branch. She brought with her a Bachelor of Science in Agriculture with a major in Agronomy and minor in Ag Business along with 10 years of banking experience. In January 2020, Lori accepted the position of Lending Supervisor and she is now responsible for for overseeing the lending department along with continuing to provide lending services to the Glentworth membership.