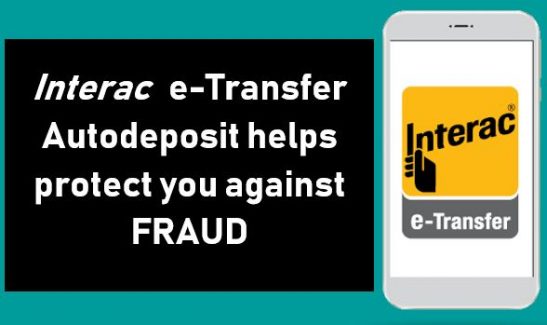 It is easy to set up Interac e-Transfer Autodeposit
Once you enable Autodeposit and define which account will receive your transfers, they will be automatically deposited in your chosen account without any additional steps. Not only does that mean fewer steps to complete your transfer, it means less time for fraudsters to intercept it.
First, you associate your email address number with a particular bank account. After that, any Interac  e-Transfer transactions sent to that address will be automatically deposited into the designated account and you as the recipient will be notified when the funds are available. The sender will also be notified that the Interac  e-Transfer has been completed.