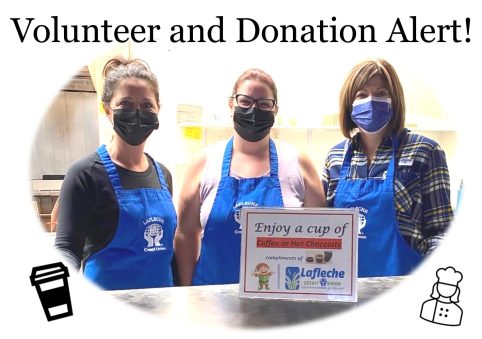 On Sunday, December 12th, Lafleche Credit Union donated over 100 cups of coffee/hot chocolate during the Wood River Ice Cats U15 and U18 games at the Lafleche Community Centre!
These teams consist of players from Lafleche, Glentworth, Kincaid, Coronach, Ponteix, Gravelbourg, Hodgeville, Mossbank, Assiniboia, McCord, Hazenmore, Mankota and Rockglen.
Sandra Watteyne, Christine Cronan and Jody Packet (as pictured) also ran the kitchen during the U18                                                                           game! 
Community minded….just like you!